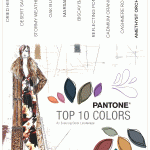 See our   Class Catalog for updated and NEW classes for 2015/16
We NOW offer single sewing and pattern classes as well as core skills like sewing machine troubleshooting and pattern lay out , cutting and fitting to help you finish that special project on time!   If you need to know where to start or just  a little help in getting through the most confusing or difficult part,  we are here to help you! We also offer single classes in pattern making or how to copy  and sew that favorite thing in your closet.
Sewing Accessories is also A NEW CLASS. We have added this by request from many students who wish to repurpose clothing or create their own statement bags and accessories to go with their other projects.
Watch for special seasonal classes as we swing into the holiday seasons.
SPECIAL::  Costume Class
SPECIAL: Corset Class
SPECIAL: Holiday outfit class
As a creative individual you will find our teaching approach unique.  We want you to step inside the world of original creation by grasping must a few core concepts ! You will find yourself in 2015/16 creating beautiful designs of your own imagination.  Join us today to start your journey of leaning not  just how to sew, but how to CREATE  and bring to life whatever you can imagine!!  Start your adventure now!