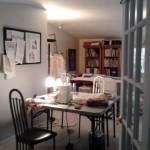 Learn to sew Miami!  Sewing classes in Miami now in session as well as pattern and design.
What sets us apart is that we work individually with each and every student so they can reach their creative goal far more quickly and with a clearer understanding than any other fashion educator in Miami and surrounding area.  We present a multiple method approach so students can grasp the basic five concepts of  two dimensional AND three dimensional designing. Learn sewing and Learn fashion design from an instructor with 18 years experience globally!
If you need to learn your own sewing machine we can help you.  If you know nothing about sewing and design and what to learn it all we can help yo u.  From the casual sewer to the aspiring design professional we can teach you the entire process.  From leaning to draw a figure to learning the how to draw the fabrics and fashions to construction your first original design from your own patterns we can lead you down the path to success.
Mia Fashi is a private design studio created to move students along at their own pace and with outcomes tailored to the student, not the teacher.  Students are all ages and all levels. We provide classes 7 days week from morning to evening. We offer Sewing  classes after school, Sewing classes and lessons in Summer Camp, and Summer Fashion Camp.
New students can purchase a single class or a more economical package of classes.