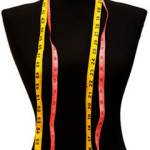 You have found the best resource for learning Fashion Sewing and Design in Miami!
We offer sewing classes, sewing lessons, fashion design classes, patter making and draping lessons as well as training in 360 degrees of understanding fashion design.
Our classes are  built on a student based learning philosophy. We know not everyone learns the same so our lessons are created to provide a rich experience which allows students to progress quickly.
Each lesson is tailored to the individual student. Our students range from 9 to 90 and all ages and experience levels in between!. We offer morning and afternoon classes both weekdays and weekends.